Prevent cyber incidents by changing employee behaviour
Get immediate insight into your organisation's security status and improve cyber resilience by educating employees in a fully automated way. We guarantee permanent behavioural change through a holistic combination of personalised simulations, training sessions, active reporting and threat alerts.
Build your Human Firewall
Phished Behavioural Risk Score™
The Phished Behavioural Risk Score™ predicts the likelihood of individuals or the organisation getting hacked.
Your security status at a glance…
One quantifiable number that gives you and your management immediate insight into your organisation's security status and how to improve it.
…based on data…
BRS is calculated using concrete parameters such as data and history. It is constantly updated by measuring your employees' and organisation's behaviour.
…and on every level
Get an insight into your organisation's BRS as a whole, or dive deeper to the level of your departments, teams or individual employees. Get started today!
Behavioural Risk Score
A holistic approach to Security Awareness Training
Because awareness alone is not enough, it is important to offer them a complete training that covers every base. The Phished platform focuses on security through four main areas, your organisation's security awareness and behaviour accumulate in the Phished Behavioural Risk Score™ (BRS).

Phishing Simulations
Send personalised phishing simulations without manual intervention
Active Reporting
Stop phishing threats with the click of a button
Training Sessions & Checkpoints
Change behaviour with short and snackable microlearnings
Cyber Hygiene Practices
Ensure your employees are up to date with cybersecurity news and technologies and provide them with concrete what-to-dos
ARIA - Personal AI cyber assistant
Get immediate cybersecurity support from your personal assistant
Phishing simulations
Send personalised phishing simulations without manual intervention
Save time and money by teaching your employees the skills necessary to spot and deal with real-life cyber threats. AI-driven phishing simulations help them face their weaknesses and improve upon them.

Fully automated and AI-driven simulations
Realistic phishing training thanks to a strong focus on local brands and personalisation
Our AI assistant flawlessly converts your specific needs and requirements into authentic phishing simulations
Active reporting
Stop phishing threats with the click of a button
Reduce costs associated to security breaches and permanently improve employee behaviours related to phishing emails.
Real phishing threats are automatically quarantined and deleted from your employees' mailboxes
Instant feedback on authenticity of emails and the risks they pose
Increase employee engagement and enforce permanent behavioural change
Training sessions & Checkpoints
Change behaviour with state-of-the-art security awareness training
Teach your employees how to handle every type of threat through time-efficient learning sessions covering many different topics and formats. Checkpoint tests assess their competence and directly influences the employee's security acumen and reduce company security threats.

Developed by education specialists, informed by cyber experts
Based on neuroscientific and gamification principles
Record, verify and maintain physical proof of cybersecurity for each employee
Cyber Hygiene Practices
Elevate Your Cyber Resilience with Our Cyber Hygiene Practices

Involve your employees as the first line of defense against current cyber threats, without having to collect and distribute this information yourself.
Real-time Threat Alerts about ongoing malicious campaigns in both professional and private networks
Equip your employees with the latest insights on current threats and cybercrime methods and provide them with actionable guidelines
Seamlessly integrate cyber hygiene into your employees' daily workflows through our one-minute instructional videos
Curious to see all features in action?
Why our customers love Phished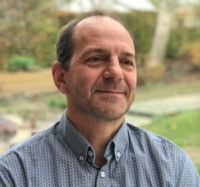 By training each employee individually with Phished, VRT can prevent a hack from having an impact on an entire society.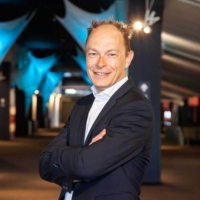 The training for our employees is very qualitative and this is reflected in the reporting: thanks to the comprehensive reports, we can easily follow - and prove - the ROI.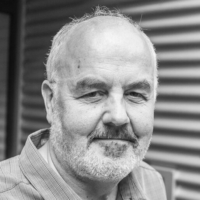 By using Phished, we are truly taking our responsibility. The numbers prove that it works.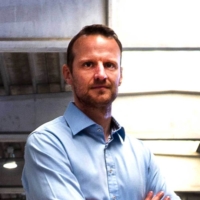 By becoming a victim ourselves, we suddenly understood how important it is to watch over our digital data. That too is part of a premium service.
Cyber awareness has already increased significantly and the number of successful phishing simulations has decreased.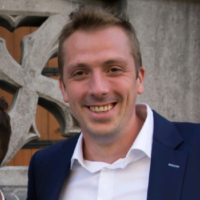 Thanks to Phished's automated cybersecurity training, our phishing rate has decreased by 95,3%!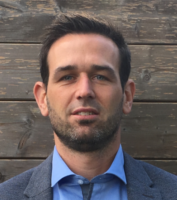 With Phished's automated training, we no longer lose time & capacity setting up large-scale manual campaigns.
ARIA - personal AI cyber assistant
Round-the-clock cybersecurity support with ARIA, your personal AI cyber assistant
ARIA is engineered to provide immediate, specialized support to administrators and employees, enhancing your organisation's cyber resilience.
Guided assistance and Phished platform use optimisation for IT admins
Save time by eliminating +90% of first line support
24/7 conversations in user language to handle all cyber security questions