27 October 2021 / Elaboration
How to keep working remotely safe
Despite the world slowly moving back to normal, remote working is here to stay. Companies and employees alike have discovered the benefits of remote working, but is online working from home safe?
---
Ensuring that employees can enjoy safe online work from home requires the most up-to-date cybersecurity measures in place. No matter whether your team is using their own computers or you are providing devices for them to work on, we have taken a closer look at some of the best remote working security tips:

1) Utilise antivirus software
When it comes to securing remote workers, ensuring that every employee has the most up-to-date antivirus software on all of their electronic devices is essential. These systems will help to protect from malware and viruses from compromising your files and computers.
There are nearly 20 billion malware attacks a year, and home networks are an inviting prospect for hackers. Without correct antivirus software, your employees are vulnerable to malware, DDoS attacks, spyware and ransomware. That is why you should employ antivirus software that protects your employees from a host of threats, including Trojans, worms, spyware, phishing scams and zero-day attacks.
2) Utilise a VPN
Another great safe online work from home tip is to utilise a Virtual Private Network (VPN). A VPN will help to encrypt all data that is being sent and shared on your employees' network, preventing hackers and cybercriminals from being able to access it.
A VPN works by hiding the device's IP address, obscuring your team's online identity. Not only does this enhance the privacy of each machine, but it also helps to maximise your security and keeps your data safe.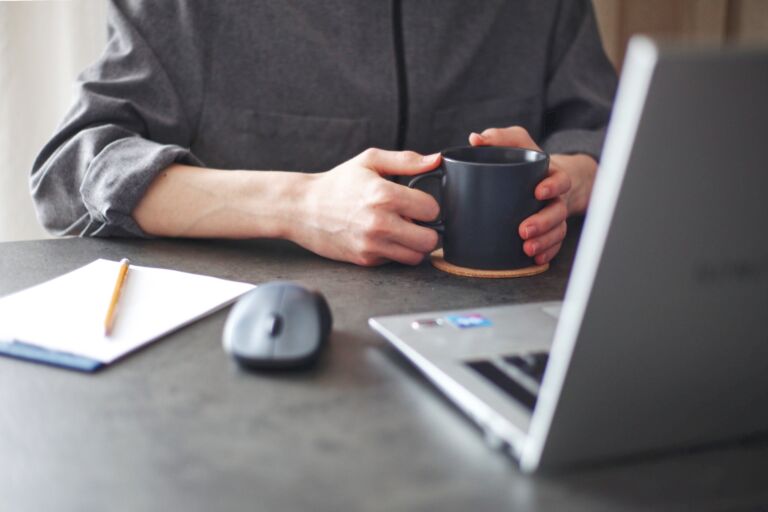 3) Train your staff
Did you know that 95% of cybersecurity breaches are caused by human error? Even with the best antivirus software and the use of a VPN, cybercriminals can still exploit mistakes your employees make. That is why effective cybersecurity training is essential for all remote workers.
These courses will teach your staff the best practices while operating online, making them aware of the dangers of clicking suspicious links, reducing the risk of phishing attacks and email scams. These training courses can also help to create a shift in behaviour, but in the fast-paced digital world, cybercriminals are continuously adapting their approach, which means regular training is essential.
So is online work from home safe?
With the right tools and practices, remote working can be just as secure as operating from a traditional workplace. At Phished, we know how essential securing remote workers is to your business. That is why we have developed an AI-driven platform that provides automated training that teaches your employees how to correctly and safely deal with online threats.

We believe in empowering your employees to confidently tackle cyber threats, as well as the best methods of mitigating them. Want to find out how we can help you? Get in touch with our team today!