10 June 2021 / Elaboration
5 tips to create a robust cybersecurity culture in your organisation
Taking a 'people first' approach and creating a strong cybersecurity culture in an organisation with thorough cybersecurity awareness, training, and education prevents human errors and leads to a robust defence.
---
Humans are the weakest link in the cybersecurity chain, and most data breaches occur due to employee errors. Cybersecurity is everyone's responsibility in an organisation, and technical defences alone are not enough for building robust cybersecurity. The people, process, and technology need to be vetted against the cybersecurity requirements and balanced accordingly.
This fact is reinforced by a recent study from Stanford University that showed how employee errors are responsible for 88 percent of all data breaches. Such figures indicate that creating a robust cybersecurity culture with ingrained resilience can provide the most productive outcomes for preventing cybercrime.
Moreover, a defect, bug, or security vulnerability is less expensive to fix in the early phases of the system development lifecycle. If teams are trained to identify these bugs from the start, they can help save a lot of effort and money. That is why every organisation needs a robust cybersecurity culture.
A defect, bug, or security vulnerability is less expensive to fix when caught as early as possible
5 Tips For A Robust Cybersecurity Culture
Building a strong cybersecurity culture in your organisation entails forming an environment where beliefs, attitudes, and principles align with cyber resilience goals. In a digital era when vulnerable employees are working from home, the importance of cybersecurity awareness training to foster the required security posture cannot be overstated. Here's how to develop a healthy cybersecurity culture in an organisation.
1. Outlining The Enterprise Mission Clearly And Performing Continuous Risk Assessments
The current culture and cybersecurity attitude should first be assessed with a (preferably external) audit, and metrics should be determined for measuring progress. Next, practices that increase risks such as BYOD, insecure communications, the use of unvetted software, and more have to be recognised. Finally, lay down the definitions of what success is regarding security and make a plan detailing the roles, goals, and responsibilities of different employees and departments.
2. 'People First' - Win Employee And Executive Support
Executive support ensures the allocation of resources necessary for fostering an excellent cybersecurity culture and leads to regular discussions on cybersecurity. Moreover, employees follow the lead of executives.
Explain the hard costs of cyber threats to executives and the danger to IP and organisational reputation.
Win employee support using department-level conversations about the effect of cyberattacks.
Personalise the message by relating concerns with a broader context, such as protecting personal finances and family.
3. Investment In Cybersecurity Awareness, Training, And Education
Security-related risks are reduced by around 70% when organisations focus on cybersecurity training programs. A cybersecurity training plan must cover the following topics around basic cyber hygiene:
Backing up information regularly
Password security, device security
Effective Incident response
Compliance with regulatory requirements and enterprise policies and standards
Countering Social engineering, such as phishing, etc.
Effective identity and access management practices
Adopting industry best practices
Safeguarding sensitive, confidential, and personal information
In a digital era when vulnerable employees are working from home, the importance of cybersecurity awareness training to foster the required security posture cannot be overstated
4. Prioritise Investment In Security Solutions
Employee diligence, training, and internal controls alone cannot cope with the ever-evolving threats of the digital age. Instead, organisations must create a culture where technology is always leveraged to prevent attacks. For example, autonomous anti-fraud technology can enforce best practices, eliminate human error, and safeguard against internal threats.
But organisations should never forget that technical means don't suffice in order to safeguard the entire ecosystem. Technological investments are a good first step, but never forget to invest in educating and training the people as well.
5. Incentives, Gamification, And Conversation
Incentives for accomplishing security missions motivate employees. Moreover, healthy competition among employees through gamification and public recognition can help as well.
As an alternative, some experts also recommend introducing a punitive element to ensure rapid improvement, such as an additional or compensatory mandatory training policy. Cybersecurity should also be continuously discussed, with lessons learned from recent events and keeping employees updated with best practices.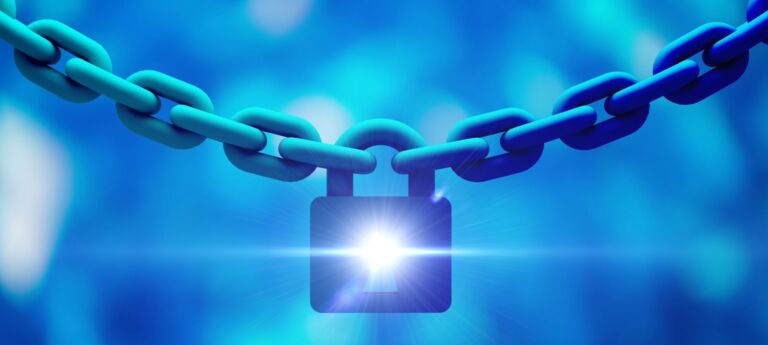 Final Words
Cybersecurity must be a top-down approach to build a strong cybersecurity culture in an organisation. The leadership should first win executive and employee support before enforcing a policy on an ad-hoc basis. Communication is the key, and management also needs to define the expectations and roles of each employee for the system to remain transparent.
Employees must understand the importance of cybersecurity awareness training and take it seriously. Active training sessions using gamification and incentives achieve the best results. Post-training behaviours of employees should also be monitored using metrics. Finally, make sure that employees can seamlessly report threats using an easy communication mechanism and understand why it is essential to protect the confidentiality, integrity, and availability of information.