Automatic customisation
Phished is building The Human Firewall
People are increasingly being targeted by hackers because they are seen as the weakest link. The only way to change this is to let your co-workers get in touch with the real thing, but in a safe and controlled environment.

This way, we teach people self-confidence, so that they know what to do when they have to face a real threat. This way, Phished is helping to build The Human Firewall worldwide.

It is our ambition to be the most reliable partner: for companies to their employees and for employees in their home environment. This is how Phished contributes optimally to a safer internet.
Founder, CEO, cybersecurity expert
Arnout Van de Meulebroucke
A new take on cybersecurity training
"This can be better": could be Arnout's slogan. When he talks about traditional cyber security awareness, it is often his first thought. Not only should it be done better, it should also be automated and preferably without extra work for (IT) administrators.

How could it be any other way? Arnout graduated with a Master's degree in AI from the KU Leuven. His vision on a smarter way of cyber security training, that focuses on people, led to the Phished platform.
Cybersecurity expert & entrepreneur
At 25 years old, Arnout is considered one of the youngest and most talented cybersecurity experts in Europe. His unique perspective on cybersecurity awareness, combined with his technical background provide an unparalleled vision that is turning the IT sector upside down. From now on, people will be the central piece of the puzzle in any organisation's cybersecurity strategy.
Vision for the future
"Every company, every institution today has technical resources that form a strong fortress around the organisation. Man is the drawbridge: the first and most vulnerable line of defence. With the right guidance, however, they become the first and strongest protection against outside intruders. Those who overlook their people today not only miss opportunities, but give free rein to all risks."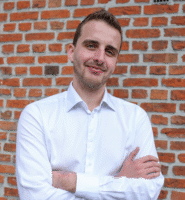 Founded Phished in 2018. Three years later, he heads a global, leading cybersecurity company.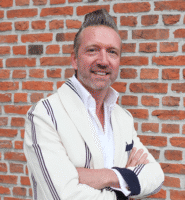 Uses his extensive experience and expertise every day to help Phished become a global player in the cybersecurity world.
Started as number 2 at Phished and leads the international sales, customer success and marketing teams as CCO.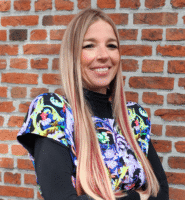 She uses her 25 years of experience every day to show Phished the way in the field of legal and accountancy.
This is Phished
Customers all over the world trust Phished because our platform is the only one that is fully automated and yet customised. A human approach, combined with the power of modern solutions. Watch our video to find out more about who we are and what we do.