Case study
Anne Frank Trust
Public institutions are becoming increasingly enticing targets for cybercriminals. This applies to governments and hospitals, but also to charities. Therefore, the Anne Frank Trust resolutely opts for a proactive approach.
---
Fact sheet
13 users (all on the platform)
Customer since January 2021
Phishing rate: 25% during last test (March 2021)
The Anne Frank Trust is an educational charity that supports young people to overcome prejudice and discrimination. It often does this in partnership with schools, local authorities and the criminal justice sector.
The Anne Frank Trust is a small-scale organisation with thirteen employees. Nevertheless, they take cybersecurity and data protection very seriously: after all, they come into contact with thousands of students and various government organisations every year.
"Recently we have noticed a serious increase in phishing attempts," says Jonathan Bruck, Director of Resources at the Anne Frank Trust. "Until now, we provided annual cybersecurity training for our staff, but with the increased attention going to the phenomenon, we decided it might be useful to take proactive action against phishing."
Too often you see organisations being hit by phishing before they take steps. We try to break the human, reactive reflex by working proactively.
People are reactive
"Too often you see organisations being hit by phishing before they take steps, or they see another entity being hit before they themselves change gears. We try to break the human, reactive reflex by working proactively," says Bruck. "I often notice that people think they are not susceptible to cyberattacks, but then suddenly they are hit and don't know what to do. Prevention is better than cure."
Surprise effect
Phished is therefore helping the Anne Frank Trust to prepare its employees for cyberattacks. Bruck has chosen to do this according to a method that is very close to the working method of real hackers: "We consciously chose to send out fewer simulations than the Phished average. In a small organisation like ours, where everyone often speaks to each other, word quickly gets around when a general simulation is sent out. This way we can really surprise our employees and keep them on their toes."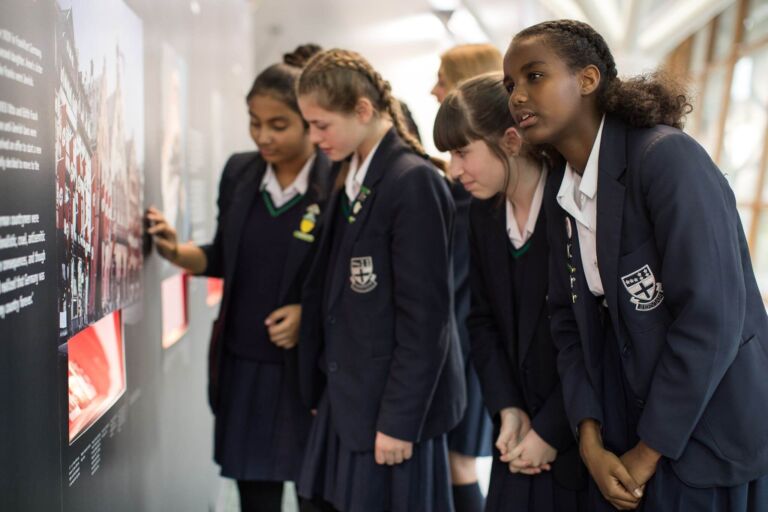 Overlapping reporting
For a charity, reporting is an important task. The Phished platform helps the Anne Frank Trust to show that they take their precautions, and that the cost is justifiable. Bruck: "The extensive reporting possibilities make it easy for me to quickly and efficiently present an overview of our current cybersecurity awareness. This way, we add an extra dimension to our policies and procedures."
Conclusion
The Anne Frank Trust takes a proactive approach to preparing staff for cyberattacks. It makes sure that people are approached sporadically, like real hackers would do - an approach tailored to their company culture and always with respect for the employee: their goal is to prepare people, not to catch them out.
Phished supports them in this: the Anne Frank Trust can choose and execute its own method, and endorse it thanks to the extensive reporting possibilities. Whatever your size or training preference, Phished has you covered.