Junior Accountant
Bondgenotenlaan 138, 3000 Leuven, België
---
Who is Phished?
Phished helps companies train their employees in cybersecurity. Bringme's virtual receptionist and digital concierge are rapidly conquering the market.
In just two years, they built a portfolio of 250 clients in Belgium, the Netherlands and the United Kingdom. So we continue to grow, across borders - it's becoming high time to strengthen the Legal department.
Who are you?
We are looking for an administrative jack-of-all-trades who thinks beyond numbers and likes to get things done. Someone who dares to roll up their sleeves. You deal constructively with feedback which enables you to learn new things quickly and you are not afraid to speak your mind. You enjoy working in teams and across departments. People know you as a punctual and caring person who likes to learn from their mistakes and make progress.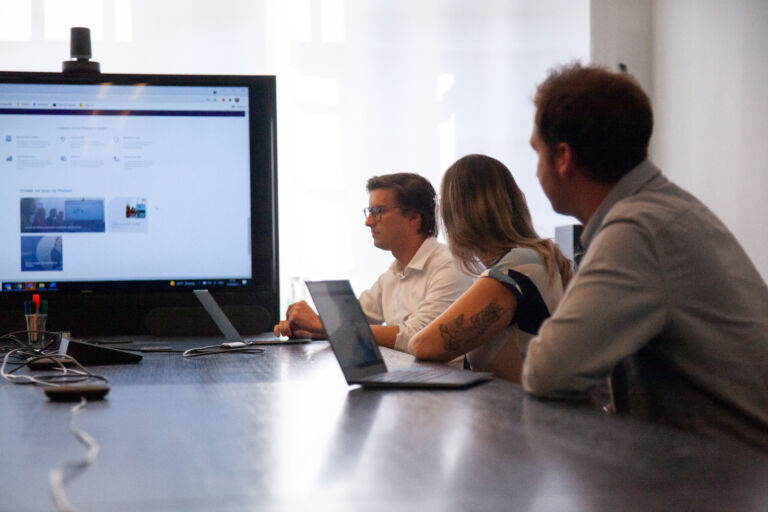 What your job entails
You will be responsible for administration and approval flow: from entry of invoices to approval for payment.
You monitor the correct processing and accurate follow-up of this e-flow.
Then you encode, control and book invoices/extracts.
Based on that, you prepare your treasury.
Sales invoices, following up on customers' payments: this too is something you're (happy to be) working on every day.
You are the accounting point of contact for colleagues and clients and answer all their questions related to your files.
You will report to the Finance Director.
Must-haves
Figures, balances and accounts, that's totally your thing
A numbers person with a passion for organisation and administration
You are a real doer and get things done (quickly)
You hold at least a bachelor's degree
Knowledge of Navision and Salesforce is a plus
You can work your way out in Dutch and English
What's in it for you?
The opportunity to showcase your talents in not one, but two booming entrepreneurial high-tech companies with a no-nonsense corporate culture.
We want to know who you are, what energises you, where you want to go. What will your path look like? You will have the opportunity to cobble together your own personal roadmap and shape your own learning journey.
You will receive an attractive salary coupled with a Flex Income Plan. That's a set of fringe benefits that you can put together as you choose. You can read how that works, and why the Bringme team is a big fan of this, in our blog.
Also in your package: group insurance, hospitalisation insurance, internet and cell phone plan and smartphone.
Hybrid working is natural and tailored to our employees. Our office is located in the bustling centre of Leuven, right next to the train station.
Last but not least, you get the comfort of our Bringme service! An employee benefit not to be sneezed at.
Interested in this vacancy?
---