What is Phished?
Automated Cybersecurity Training
Phished is an AI-driven cybersecurity training platform, educating your employees on a broad range of cybersecurity topics using advanced, automated phishing simulations. Tailor-made learning based on personal knowledge and experience.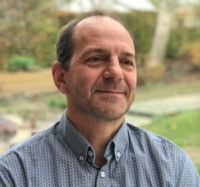 By training each employee individually with Phished, VRT can prevent a hack from having an impact on an entire society.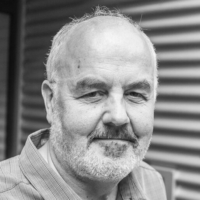 By using Phished, we are truly taking our responsibility. The numbers prove that it works.
Cyber awareness has already increased significantly and the number of successful phishing simulations has decreased.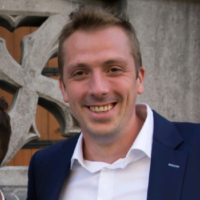 Thanks to Phished's automated cybersecurity training, our phishing rate has decreased by 95,3%!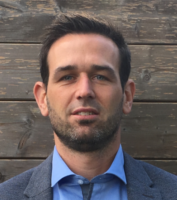 With Phished's automated training, we no longer lose time & capacity setting up large-scale manual campaigns.
Features
Training your employees to become cybersecurity experts
Because of the innovative approach of the Phished platform, phishing training for your staff is combined with education and advanced reporting to activate employees into becoming cybersecurity experts in their own right.
Automation

Save your organisation by saving time.
The Phished platform requires minimal manual interference in education and training recipients. Both the cyberattack simulations and the Phished Academy work automated and respond to each individual recipient's behaviour.
Personalisation

Experience paired with precision.
Tailor-made to both a recipient's knowledge and experience, and their individual behaviour. The AI learns from their weaknesses to treat any possible blind spot.
Activation

Real experiences for real threats.
Real experiences with advanced simulated phishing training help employees recognise and deal with real threats in a safe and controlled environment.
Reporting

Know more, do better.
Powerful reporting tools, offering detailed insight on an individual or company-wide basis. Find out what your weak spots are and take action.
For whom?
How can Phished help you?
For Enterprise
As an advanced SaaS platform, Phished is scalable and adapts to even the largest companies. The platform offers phishing training for your staff, whether it's 500 employees or 50,000, everyone receives a thorough and personal approach, without putting a strain on the system administrator's available time.
For Public Institutions
As an increasingly prized target for hackers, public institutions need to prepare their employees for every possible threat. Thanks to Phished's scalability, every institution can start its cybersecurity training in no time, no matter its size.
For Partners/Resellers
Phished works with IT consultancies, ethical hackers and cybersecurity companies that want to extend their cybersecurity offering.
Phished Academy
Teach your employees how to deal with online dangers in an efficient and interactive way.
The basics
Users of the platform will be taught how to recognise and handle cybersecurity threats, ranging from mass phishing attacks, over spear phishing to CEO Fraud.
Advanced threats
How do you handle ransomware? How to recognise social engineering? The Phished Academy educates and activates its users into becoming experts.
Fully automated and personalised
Similar to the simulations component, the Phished Academy works automated and based on each individual's knowledge and experience.
start now
3 easy steps to get started
Create an account
Start your journey by creating a free account. You'll be guided through the configuration by our wizard, as we get to know you and better understand your organisation.
Upload recipients
Once the initial setup is done, you can start adding recipients. This can be done manually or through an API with Azure Active Directory. You can decide whether or not you want to alert your recipients to their admission into the program. Add your domain, whitelist our simulations and you're good to go!
Done
The platform will start sending out simulations within 24 hours to every recipient. Based on their responses, the types of simulations and their send times will be personalised by the AI algorithms.
Why Phished?
Phished compared
Why should you put your trust in Phished, when there are other options available? Because our platform has some very unique selling points.
Automated phishing simulations
Our competitors
Spend hours sending out your simulations
Personalisation per recipient
Phished
Find everyone's weak spots and reinforce them
Phished
Use microlearnings to make a cyberexpert out of every employee
Our competitors
Narrow focus on cybersecurity
Phished
Analyse per recipient, function, department, location,...
Integrations
Let our platform do the work for you, or do it yourself
Phished provides all the tools you need to get started. Whether you want to use an Azure Active Directory to add your recipients, use a CSV file or do it by hand, our platform is equipped to make it as easy as possible for you.
Active Directory
Automatically add and delete new or previous recipients.
API
Integrate Phished into your workflow by connecting through the API.