Software student Phishing Simulation Creator
Bondgenotenlaan 138, 3000 Leuven, België
---
Who is Phished?
Phished is a fast-growing tech scale-up that helps organisations improve their cybersecurity. Using a unique, fully automated training platform, employees are trained to recognise and correctly deal with real cyber-attacks. This is how we create an impact on both employees and organisations.
Phished is the market leader in its segment and operates all over the world. Thousands of organisations are already working with the platform and we can count on a strong and extensive network of partners and resellers. To continue our growth, we are looking for new (temporary) colleagues.
Compelling phishing simulations are a cornerstone of the Phished platform. We also create customised simulations for some clients, ensuring that their end users are trained in the best possible way.
What will you be doing?
We're looking for an intern to set up and test phishing simulations, based on a clearly defined task description.

You'll devise creative phishing simulations and campaigns for specific companies
You'll work them out so that they are convincing enough to even fool experts
In our content management system you'll test your creations and polish them where necessary
You'll be working as an (ethical) hacker, aiming to protect as many people as possible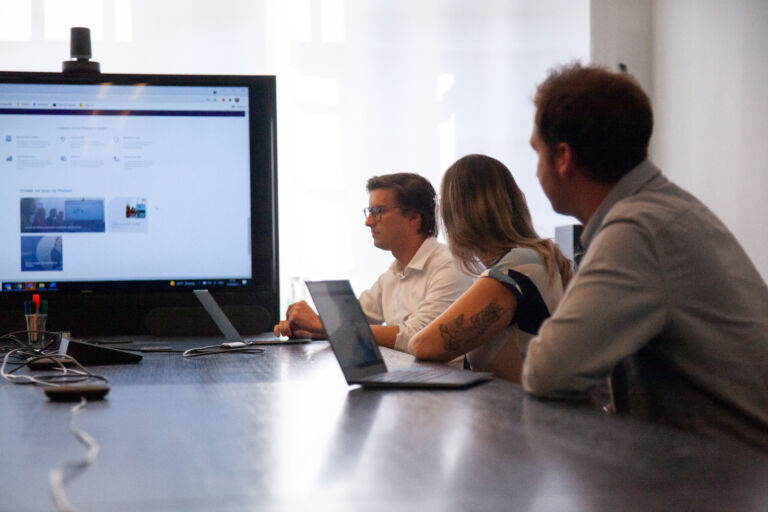 What do we expect from you?
As this is a specific set of tasks, we're looking for someone who is technically adept.
A good foundation in HTML is essential
Good knowledge of CSS and Javascript
You like to take the initiative and do so often
You are driven and results-oriented
The meticulous organisation skills required for a successful project come naturally to you
A creative spirit is a strong plus
You're available for 30-35 (working) days
For your application, we'll provide you with a test assignment
What's in it for you?
The chance to join a booming tech scale-up with a no-nonsense corporate culture
A workplace in which you're surrounded by the best, and where you can develop your full potential
Access to our Bringme Box & our phishing simulations, just like the rest of your colleagues
Flexible hours - you can leave behind traffic jams and morning grumpiness
Good remuneration
Interested in this vacancy?
---