Communications student Phished Academy
Bondgenotenlaan 138, 3000 Leuven, België
---
Who is Phished?
Phished is a fast-growing tech scale-up that helps organisations improve their cybersecurity. Using a unique, fully automated training platform, employees are trained to recognise and correctly deal with real cyber-attacks. This is how we create an impact on both employees and organisations.
Phished is the market leader in its segment and operates all over the world. Thousands of organisations are already working with the platform and we can count on a strong and extensive network of partners and resellers. To continue our growth, we are looking for new (temporary) colleagues.
The Phished Academy is a cornerstone of our platform: it teaches end users both the basics of cybersecurity and in-depth knowledge about cyber threats. The knowledge gained is then tested through adapted phishing simulations. Both the Academy and the simulations are adapted to the level of the end user.
What will you be doing?
We're looking for job student to assist us in the localisation of our Phished Academy. In doing so, you'll ensure that our Academy is made as relevant as possible per region, so that end users can get started with the platform as easily as possible.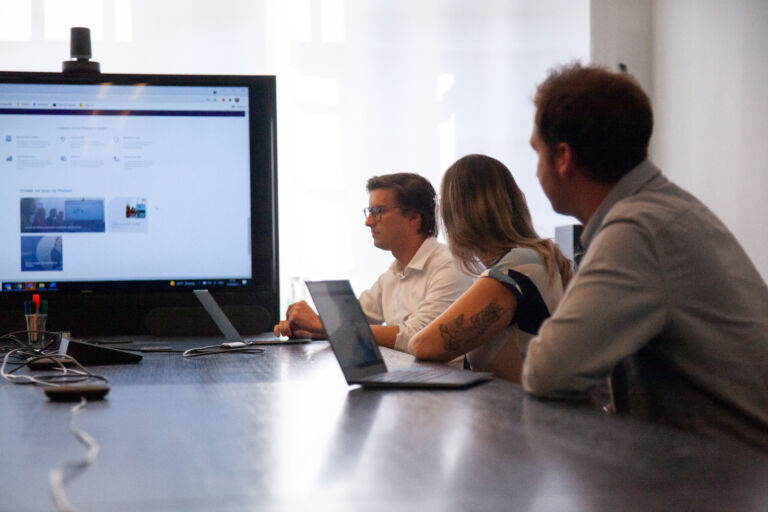 What do we expect from you?
As you'll be working on a sensitive project, we're looking for someone with a healthy dose of discretion and a tactful manner.
You have a keen eye for detail
You always work in a structured way
Clear communication is no stranger to you, both verbally and on paper
A linguistic background is a strong plus
Technical knowledge is a nice extra, but not a requirement
You're available 15 (working) days, within a set period
What's in it for you?
The chance to join a booming tech scale-up with a no-nonsense corporate culture
A workplace in which you're surrounded by the best, and where you can develop your full potential
Access to our Bringme Box & our phishing simulations, just like the rest of your colleagues
Flexible hours - you can leave behind traffic jams and morning grumpiness
Good remuneration
Interested in this vacancy?
---